Team WinTech & King were out in force at the Fours Head of the River last Saturday, as hundreds of crews took to the water to race the reverse championship course from Chiswick to Putney. It was an astonishingly good day for Leander Club, who took home a clean sweep of championship events with several notable names featuring from Olympic and world championship glory.
Crews racing in WinTech & King boats took home two wins, including a new course record in Women's Championship Fours for the aforementioned Leander, who raced in a King. The record, which had stood for 24 years, was smashed by a crew stroked by Emily Ford and backed up by Lauren Irwin, Chloe Brew, Rebecca Edwards and cox Morgan Baynham-Williams. They won the event by nine seconds over a boat from Oxford Brookes.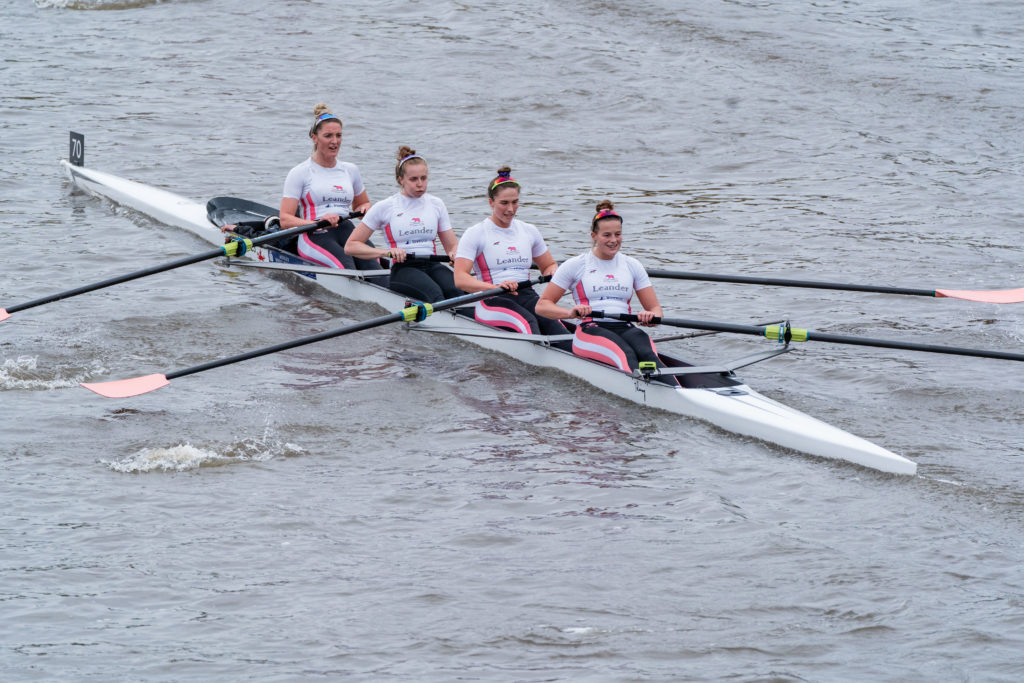 Our second win came in the Women's Academic Coxed Four, where Cambridge University – current Boat Race holders – took victory by just under six seconds ahead of the University of Surrey. Cambridge, who will be officially challenged to race The Boat Race by Oxford next week in London, performed well on the Tideway and collected another win in the Men's Academic Coxed Four.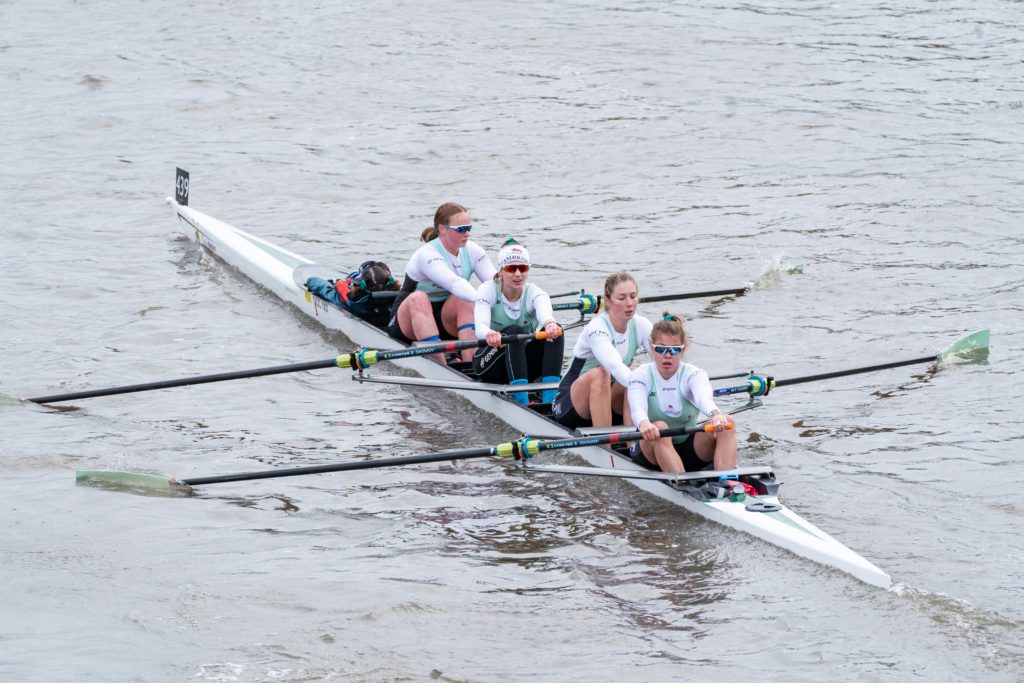 WinTech also secured two second-place finishes; Hinksey Sculling School were bridesmaids to a dominant Henley Rowing Club, who won every junior women's category on offer, whilst St Paul's Girls School were runners-up in the Women's Junior Coxed Four. The latter raced in a new WinTech Coxed Four model and contained remnants of the crew who broke the course record at Henley Women's Regatta earlier this year.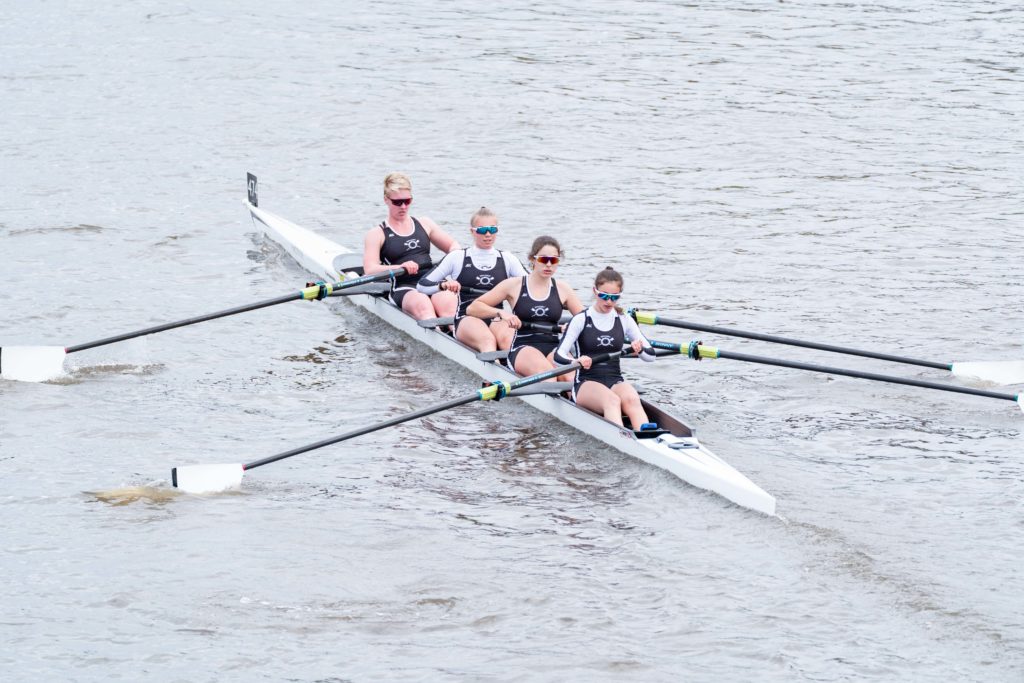 Our stronghold in junior rowing across the UK was in further evidence on Saturday as we collected numerous additional top-ten finishes, including sixth and seventh in Open Junior Quads (Hinksey Sculling School and Exeter Rowing Club), seventh and ninth in Women's Junior Coxed Fours (Bedford Girls School and St Edward's School) and eighth in Open Junior Coxless Fours (Emanuel School).
Racing in a WinTech shell in Women's Championship Quads, the combination crew of Leicester Rowing Club, Nottinghamshire County Rowing Association and Twickenham Rowing Club finished third behind Leander and a Great Britain composite crew featuring current world and European champion Imogen Grant.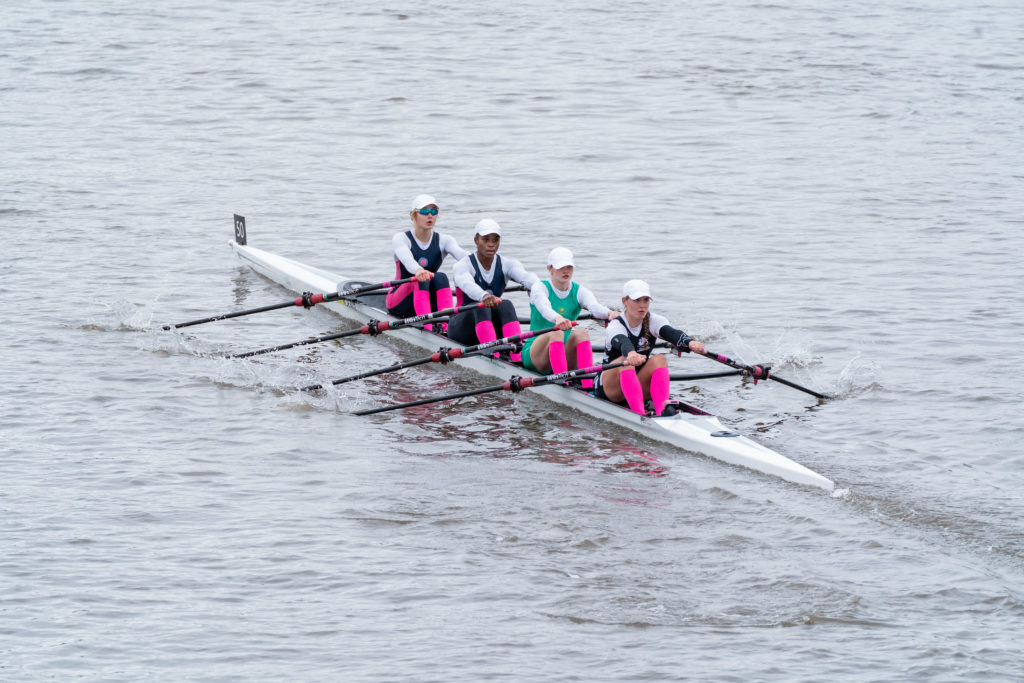 Our top-five finishes were rounded out by Nottinghamshire County Rowing Association – who you can read more about in our Club Spotlight – finishing fifth in Open Club Quads, Exeter University finishing fifth in Women's Academic Quads and Nottingham Rowing Club placing fifth in Women's Club Quads.
Once again, the Fours Head was a fantastically well-run event, and we were delighted to see so many WinTech shells in action. We look forward to the Women's and Men's Eights Heads in March to round out the Tideway racing calendar
Isn't it time you joined our crew?
Come and join #TeamWinTech or #TeamKing today! Our value goes beyond that of just a great product for a great price.